How to Save on Wedding Flowers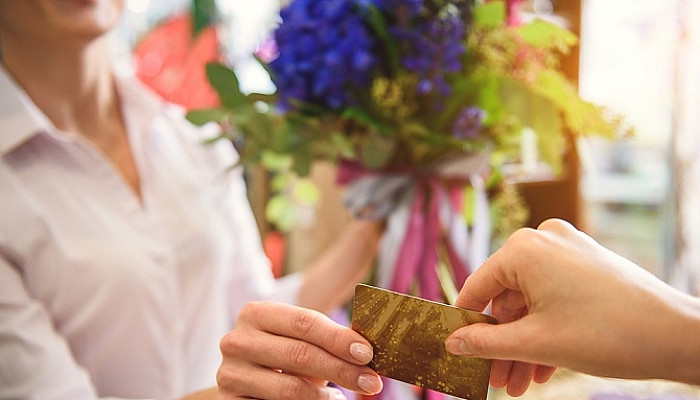 Every couple dreams of beautiful florals for their wedding day, but the budget is a big constraint. Even a basic floral package can be expensive & exorbitant. A wedding without blossoms would be like an ocean without water. Blossoms are an integral part of your wedding ornamentation, but it doesn't mean you need to spend sky-high to complete your dream wedding fantasies. There are many substitute beautiful blooms that you can choose from the oodles for your wedding decoration, without spending high numbers on them.
If you're budget conscious, here are our perfect suggestions on, "How to save on wedding flowers" for a floral-filled merrymaking which will make your wedding truly gorgeous and captivating.
EARMARK THE BUDGET FOR THE WEDDING FlORALS
Designate a budget for the wedding FLORALS and adhere to it. Do not waste money by overspending on blooms and the floral decorations. Discuss your floral wedding budget with your florist, earmark the budget for the blossoms and chalk out a budget-friendly plan with her based-on style and hue shades of the florals.
RE-USE & RE-PURPOSE YOUR FLORALS & SAVE MONEY
Weddings can be so wasteful, so try to re-use and re-purpose your wedding flowers as much as you can. You can move around the florals between the wedding and the reception. Ask your florist about repurposing floral orchestration made for the wedding, such as aisle markers and bridesmaid bouquets. Bridesmaid bouquets can be reused as centerpieces in reception by just putting them into nice and beautiful flower vases. Aisle marker can add colors to the cake table.
USE DESERT PLANTS
There's something so exotic about the desert plants. The dusky color palette captures the fascinated attention of the guests. The idea of using desert plants is, that there is no risk of wilting here. Desert plants are easy-breezy to maintain and adds an eye-catching element to your wedding. Cactus can be placed in old tins and can be used as centerpieces. Succulents and boutonnieres are kinds of a match made in heaven. Gateau with succulents looks gorgeous and definitely good enough to eat. Succulents are pretty, versatile, and incredibly durable (which is a perfect answer to, how to save money on wedding florals ? )
BE FLEXIBLE
Floral budgets escalade when couples meet with a florist with adamant plans. You'll definitely bank money by going in with an open mind and flexible approach. Ask your florist, "How you can practically and realistically achieve the look of your dream wedding within your budget?".
POCKET-FRIENDLY WEDDING FLORALS
Heavenly florals don't have to break the bank. Beautiful & captivating blooms can create an extremely impressive ambiance for your big day, but lush arrangements are likely going to come with an equally impressive price sticker. One area of the wedding that is able to be controlled or dealt with without difficulty is, choosing pocket-friendly florals. A pocket-friendly blossom gorgeous, Gerbera Daisies come in all sizes and colors. Some hybrids of Roses, somewhat surprisingly, are a pocket-friendly.
NON -FLORAL ELEMENTS
Substitute wedding florals with non-floral elements in your wedding. One of the best ways to save on wedding blossoms is by opting to use fewer floral ornamentation. Candles are a great substitute for the floral centerpieces, candle centerpieces exercise a compelling charm in the ambiance. Those expensive flower vases can be replaced by majestic old wine bottles.
FRUIT PUNCH
Using fruits is a great way to reduce, the use of expensive florals. You can incorporate fruits in the wedding ornamentation to give an interesting look to your wedding. Fruits add depth and dimension to the wedding decor. Pumpkin decorations can hold candles and blossoms and are inexpensive to craft. Blueberries and kumquats can be used as a filler in bridal bouquets. Lemons can be used instead of blossoms in the bridal bouquets. Berries and apple bouquet looks super cute on the flower girl.
GO GREEN
Using a lot of greenery in your wedding will help you save on wedding florals. Eucalyptus and Olive branches can be used to make garlands. Perennial plants like dusty Miller looks great when combined with white blossoms. Using Plants will cut back on the costs while diversifying the arrangements.
Hope these out of the box solutions will solve the equation on- How to save money on wedding florals.