Wedding Dessert Ideas for No Cake Couples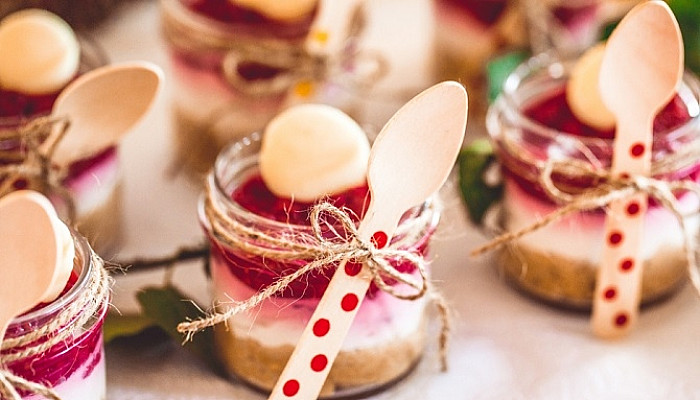 What is a wedding all about? Ask the newlyweds and they will say - the attire, the vows, the celebrations, and of course the wedding cake. The cake has been an essential part of a wedding. Cutting the grand cake and marking the beginning of new life is highly appreciated by the couple and the guests as well. But what if a couple plans to abort the wedding cake from their wedding checklist? How cool would the idea of replacing the wedding cake with something else be?
How about desserts? How about some luscious cupcakes in the form of the wedding cake? If trying something quirky and out-of-the-box is your mind, these ideas will definitely hit you. Sound interesting? Be with us in this amazing article and learn how you can drop the traditional wedding cakes with the desserts you actually love.
A Croquembouche, the traditional French dessert
If you have not heard about this delicious French dessert, let us do this for you. A croquembouche is a not-so-sweet french dessert that is served in France and Italy only. Unlike wedding cakes, it's not so sweet in taste and also do not come with a heavy icing on its top. Instead, it surprises your wedding guests with a tower of profiterole cream puffs that are dipped in caramel and wrapped in dainty threads of sugar. All this make it a popular wedding dessert which is stunning in looks and easy to serve. In short, for those who are excited to add a show-stopping factor on their wedding, it's the only way to go.
A Sundae Bar
If you are looking for a more flexible yet elegant way of distributing wedding desserts, go for a sundae bar. It's quite simple to have a sundae bar on your wedding. Just grab some ice creams, top them with your favorite crunchies, set them on a table, and that's it. Your guests will find their way to reach the center point and grab them. What to say?
Portable Pies
Imagine a situation wherein you are on the dance floor with your significant other and you suddenly feel an urge to have a bite of the wedding dessert. What will you do? Can you dance with a slice of wedding cake in your hands? You can't. In such cases, portable pies actually help a lot. They are easy to eat and carry. The best part is that portable pies are available in a number of varieties and flavors. You can also have them labeled with your initials, hence making them fit as your wedding dessert.
Final Words
These are top 3 wedding dessert ideas that couples with no more cake label can incorporate into their wedding. The idea of replacing cake with some other dessert is great. It's all that what you choose and how your guests take it. Hope these 3 wedding dessert ideas help you pick the right one.
Do let us know what you chose and how well does it work for your special day. We would love to hear from you.