Unique Wedding Cake Ideas for Future Newlyweds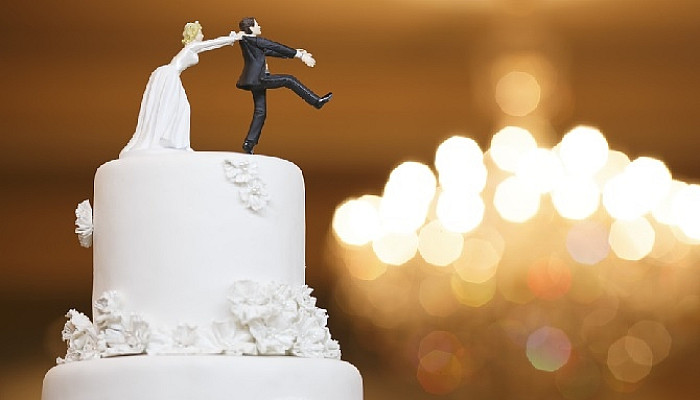 The wedding is just not a one day function but a cluster of strenuous activities that can take your breath away. You need to plan so many things to make that one day as special as you have dreamt of. You need to book a salon, hire a caterer, book venue, choose wedding invitations, and select a wedding cake design. Let's focus on the last part i.e the wedding cakes. If you are not a foodie who is also known for a sweet tooth, choosing the best wedding cake is going to be a bit tougher for you. There are so many things that should be considered while buying a wedding cake but above all, there are so many designs that you might not be aware of.
In today's article, we are going to unfold a few of the unique yet attracting wedding cake designs that can add more value to your cake cutting ceremony.
Wedding Cake Designs and Ideas
If the wedding day is just a few days ahead, you might feel a hurry to book the wedding cake from your local baking store. Or, you might feel to book it online to reduce last minute hassles. But this is where you commit a mistake. Hurry is the sister of stress. The more you hurry, the more stressing the situation will become. In a hurry to order the best wedding cake for your special day, you might miss some of the beautiful and latest wedding cake designs. This will only result in regrets when you get to see those pictures in your wedding album. So, what's the solution? What if you do not have enough time but you still want to book one of the latest and unique wedding cake for your special day? Well, let us help.
Be with us in this article, and get to know about some of the coolest, latest, and quirkiest wedding cake designs. Have a look at them, consider them, and order one that suits your style. So, let's get started.
Be quirky with doughnut wedding cake
Ditch the traditional white wedding cake and say yes to cool doughnut wedding cake. They are unique yet scrumptious. Such cakes go well if you are having a kind of fun-loving and rustic outdoor wedding. The price varies with the number of tiers and topping added.
Boxed chocolate cake
Love chocolate but do not want to cut an oh-so-common chocolate flavored wedding cake? Go for boxed chocolates stacked in the form of a cake and make a bold statement. Doing so, you will be able to add a bit of glam to your cake cutting ceremony while keeping your love for chocolates in mind. There are so many mouth-watering designs that are now available for boxed chocolate wedding cakes. So, go and try them once.
Fancy Cupcakes
Last but not the least, cupcakes wedding cake is by far the best choice for a modern and non-traditional wedding. They are easier to transport, come in a variety of flavors and designs. But, the best part about wedding cupcakes is that they are super easy to serve. Even you can put them for self-service making it a bit easier to serve.
Wrapping Up
As you are now open to 3 unique yet impressive wedding cake designs, choose the one that suits your style. Make sure you plan early and book the caterer one month before the wedding day. Hope this works for you.