Top 3 Wedding Cake Tips & Advices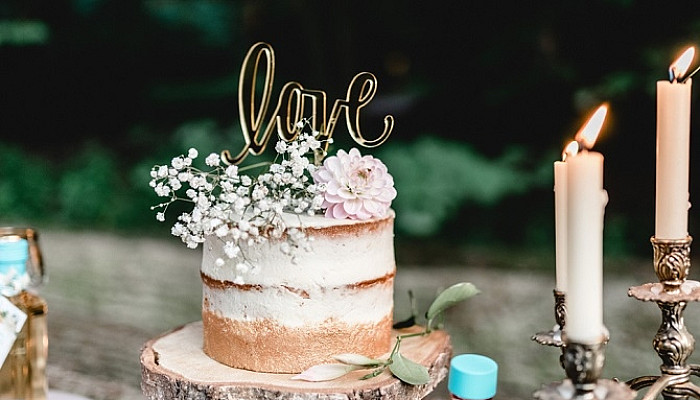 Choosing a wedding cake is not an easy task but it's neither rocket science. All you need is some valuable wedding cake tips and advice and you are good to go with your delectable, luscious, and scrumptious wedding cake. However, if you are looking for the right platform wherein you can find that ultimate wedding cake planning worksheet, we've got you covered.
Get along with us in this article and get to know about wedding cake tips and tricks that actually work. Whether you choose an elegant white wedding cake or a DIY colorful wedding cake, tips and advice mentioned in the content of this article will help you throughout the wedding cake planning.
3 Ways to Choose A Wedding Cake & Trending Flavors
It all starts with planning. Plan well and you will get the cake you have always wanted. To help you out with an effective wedding cake planning worksheet, we have compiled a short yet effective list of to-do's that you must follow. This list will tell you all about wedding cake planning - be it the wedding cake tasting etiquettes, making of DIY wedding cake, choosing the wedding cake flavors, or booking a baker for the special day.
This is a step-by-step guide that will tell you how to proceed with the wedding cake planning. So, all the brides out there, get ready to know the hidden secrets of those lavish and delectable wedding cakes.
1. Choose the Baker at a Right Time
Most of the couple commit a mistake to order their dream wedding cake much before the finalization of the wedding venue and decor elements. To their surprise, the wedding cake simply mismatches the entire wedding theme leaving them clueless and distressed. To avoid this, start your wedding cake hunt once you are done with the other quintessential things like those of finalization of look and decor of the wedding venue, wedding flowers, the wedding attire and the menu. Once you are done with this, go to a baker who you have chosen for your special day, and let him know about the theme and style of wedding cake. Doing so, you will be assuring yourself that the wedding cake would be compatible with other wedding elements.
2. Choose Wedding Flavors that Matches your Budget
Does grand multi-tiered wedding cake pictures woo you? Is it making you feel irresistible to add more slices and layers to your wedding cake? If yes, then hold on! Remember each added layer will add more dollars to your wedding cake budget. Hence, keep the budget factor in your mind while choosing the wedding cake flavors and flowers. Generally, wedding cakes are priced by slices. From $3 to $30, you will be charged for each slice added to your wedding cake. Moreover, extra elements like flavors, icing, texture, etc will add more weight to your wedding cake budget. So, keep this thing in mind before placing an order.
3. Consider the Weather
Whether you are opting for a DIY wedding cake or hiring a baker to deliver the same, considering the weather factor is quite important. If you are planning to get married on an outdoor wedding in a hot climate, avoid to choose the whipped cream, buttercream wedding cake flavors. They are not going to bear the hot sun rays and most likely to melt before the cake cutting ceremony. Hence, it would be better if you ask your baker about summer icing options that can hold up flavors and icings much better against the heat.
The Conclusion
The wedding cake is an essential element of a wedding. This deserves as much attention as any other quintessential elements get. Hence, you need to be a little conscious about your wedding cake planning. Though, wedding cake tips and ideas mentioned in this article, will no doubt help you to avoid last minute hassles, being proactive while buying the wedding cake would always be a great idea. Start your wedding cake hunt at the right time, choose your wedding cake flavors accordingly, consider the weather factor while booking a baker, and you are good to go with your dream wedding cake.
Hope this works for you. We will keep adding more points to this list. Till then, stay tuned, stay happy. Leave your suggestions in the comment box. We would love to hear from you.