Cake Ideas for Packaged and Customized Destination Weddings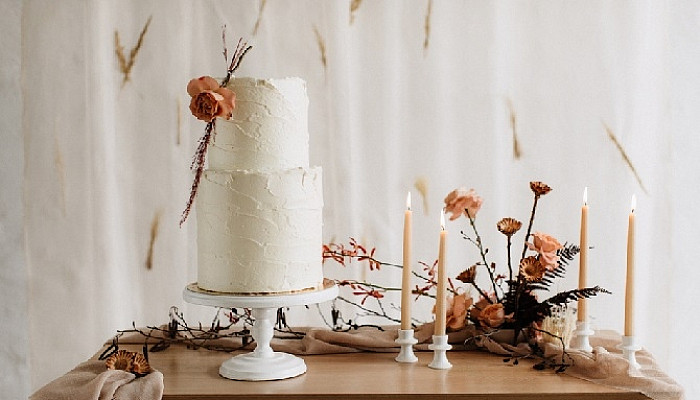 Destination weddings are categorized into two major categories - A Packaged Destination Wedding and A Customized Destination Wedding. If you are planning to exchange your vows in a destination wedding, learning the type and meaning of these two categories becomes quite important. A Packaged destination wedding is the one wherein you simply book a package that includes everything - the decor, the resort, the destination wedding cake and much more. Though, you cannot take include your own things inside the wedding venue but enjoy the same being served by the vendors.
On another hand, the customized destination weddings allow you implement some changes to the wedding elements as per your choice. You can choose the wedding venue of your choice and can bring anything in. From booking vendors to designing the wedding theme, in customized destination weddings you get a complete freedom to make it as personal as you can.
if all this seems too arduous to you, let us help. Be with us in this article and know about different ideas for choosing the perfect destination wedding cake.
The Tropical Destination Wedding Cake
If sandy beaches, silky warm seas, lush vegetation, and endless sunshine denotes features of a tropical destination wedding. Based on these features, you can actually design a tropical destination wedding cake. Sound strange? It won't.
Tropical beach weddings are too beautiful to eat. They are mostly decorated with beachy elements like seashells, starfish, seahorses, coral etc which make them dazzle with their natural beauty.
Here are some ideas that you can steal for your big celebration day:
Tropical wedding cake decorated with blue ribbons and flower bouquet
You can choose this simple yet adorable wedding cake if planning to get engaged somewhere around a sandy beach. The color and style of such wedding cakes suits to the overall theme of the wedding. You can choose the romantic pink or elegant sky blue as the color of your destination wedding cake. It will go apt with the theme and will make your guests go Aww!!
Beach theme wedding cake with pearls and flowers
Nothing can beat the deadly combination of pearls and flowers. No matter what the destination is, if pearls are in, odds have to go out. If you are planning a customized destination wedding, give instructions to the baker about your choice. Let him know that you want these two as the special elements of your wedding cake. Else leave it on him. He will surely do his best for your big celebration day. In another case, if you have planned a packaged destination wedding wherein you do not have a provision to order a wedding cake from outside vendors, you still can give your suggestions and preferences in advance. They may deny but, what if they don't? What if they agree, though with extra costs? You won't mind that, right?
Trendy tropical wedding cake for fruit lovers
If you love fruits and things made up of fruits, why not reflect this love in your wedding cake? Yes, you heard it right. The beauty of tropical destination wedding cakes is that they allow you add nature elements in them. You can add romantic raspberry or fresh lemons as the main element of your wedding cake. Apart from the main flavor, you can add it as a whole on the cake( just like you add cherries). It will look amazing and will fit the theme of the wedding. Just think about it.
The classy tropical wedding cake beribboned with green wedding flowers
Who says the wedding cake should be full of decorative elements? No, not for the destination wedding cakes at least. The nature-inspired destination wedding cake shown in the above picture itself shows that even a minimal designed wedding cake looks good. All you need to do is that get a combination that suits your destination and wedding theme, and the end result will make you fall in love with it.
The Takeaway
The wedding cake is one of the essential elements of the wedding. It holds a significant place that deserves proper planning and preparation. No matter what type of destination wedding you choose - a customized tropical destination wedding or a packaged tropical destination wedding - the wedding cake should be the one that goes well with the surroundings.
Hope this works for you.