Your Wedding Cake Your Way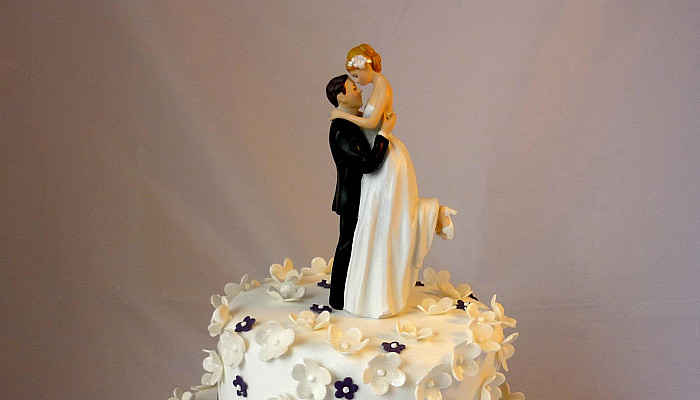 Your wedding cakes alternative ideas
While plenty of brides still lean toward the traditional tiered white wedding cake with flowers, it seems the hottest trends in wedding cakes all but smash that tradition to pieces — pun intended.
A new alternative is the wedding cupcake cake. Not only can the bride and groom pick a ton of different flavor combinations to make available but eliminate the need for plates and forks and also the additional wedding cake cutting and plating fees. The look of a cupcake cake for a wedding is fun and unexpected. The cakes can be scattered across the table in the shape of the couple's last name or stacked like a more traditional tiered wedding cake. Cupcakes add a fun, personal flair to the classiest of wedding affairs. There is an added bonus; bakers actually charge less for cupcake cakes. Reason being, they don't require the fine detail and decorating of a more elaborate stacked or tiered wedding cake.
The wedding cake theme options
Want the three-foot wedding cake but not the plain white frosting? Good thing there is food coloring and fondant. Today's bride can dream up just about anything she wants her wedding cake to look like and somewhere, a baker can do it. Some wedding theme options are the popular bubble wedding cake (where the wedding cake actually looks like a gob of soap bubbles from a bubble bath) or how about using brightly colored tropical flowers for your Hawaiian wedding and have a wedding cake with blazing reds, oranges and yellows to compliment the floral arrangements and tropical setting. What about a medieval theme? Turn the wedding cake into a castle, with a candy or syrup moat. Let your imagination run wild, but be prepared for the cost. Unless you're in with an above average cake decorator, the extra time and tools needed to turn your dreams into an edible reality can increase your budget drastically.
Now here's a sweet image, photo wedding cakes. Photo cakes have been popular for birthdays, anniversaries and other big events for years. Now the brides are beginning to take notice. This is an inexpensive way to have a wedding cake that's not in the formal sense. Even grocery store bakeries have the tools to create photo wedding cakes. The process involves scanning a photo to a computerized device which prints the image out using food dyes as ink. Most bakers only have the capability to generate photo cakes in a typical full-sheet size. But, using photos from the past and present of your lives can create not only a touching moment, but also allows you to offer your wedding guests an assortment of different flavors within your wedding cake.
Whether your wedding cake tells a story, ties in with a wedding theme, or just adds decoration, it will surely tempt the sweet tooth and be one of the tastier parts of your wedding day.