SUMMER WEDDING CAKE IDEAS THAT SPEAK THE SEASON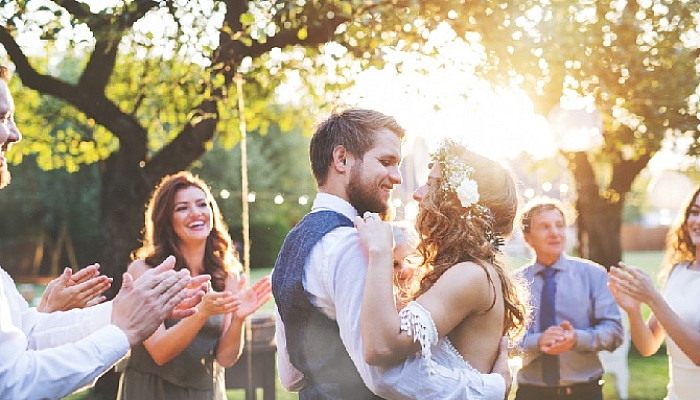 Sunny clear blue sky, warm breeze, summer is the pertinent time to get hitched. Choosing a wedding cake is a tough task, summers give the wedding cake a style and distinctiveness from other seasons. No matter what kind of nuptial your are planning, summers seasons offers everything you need to bake a scrumptious and visibly pleasing wedding cake.
SUMMER WEDDING CAKE IDEAS
Summer season is the vast array of vibrant florals, glaring color palate, lush green foliage, juicy fruits, these several arrays will help in creating a delectable masterpiece. Sun-soaked summer inspires some of the most beautiful and delicious cake creations. Summer guarantees to up the reception sweet course. This incredible season proves that there is no single way to make your wedding cake a marvelous after. Here are some summer wedding cake ideas that will surely treat your guests.
SUMMER FLAVOURS
Summer wedding cakes should focus on exhibiting flavors associated with the hot division of the year. Whether you choose a fresh orange marmalade, sugary strawberry filling, fresh berry puree, the whole point is to incorporate the cake with the flavors that evoke the sweet taste of summer season. Even the simple nude cake or chocolate cake can be made into a sweet treat when filled with blueberry choco ganache. Some unique cake flavors combos for the upcoming wedding season are raspberry and vanilla, lemon and purple berry, hazelnut and almond, maple and ginger, coffee and buttercream.
SUMMER COLOR PALETTE
Another way to create a luscious summer wedding cake is to subsume vibrant summery hues in the classic nude cake. Choosing the perfect color palette is really important in creating a prepossessing summer wedding cake. There is a lot of debate and disagreement over the myriad ideas of using fondant or buttercream on the wedding cakes. In the close venue where there is no humidity, buttercream and fondant both will work really well, but if the venue is open the best idea is to choose fondant as it will not melt. The color palettes for the upcoming summer wedding season is Tangerine, yellow & orange, Pale blue & yellow, Sage, peach & gold, White, navy, dusty blue & red, Fuchsia, aqua & sand, Ivory & dark blue, Red, orange & hot pink.
SUMMER BLOOMS
Summer season is the source of the most beautiful and charming blooms of the year, You can find blooms of every color of the rainbow in hot months of the year. Real flowers, fondant flowers or even buttercream flowers make the most captivating summer wedding cake ornamentation. Grace the wedding cake by placing some oversized blooms on the cake tiers. You can also have the replica of your wedding theme flowers on the top of the wedding cake to give it a quirky look. Cascading flowers on the cake is another great design for the summer wedding cake. Summer flowers for the upcoming wedding season are Anemone, Chrysanthemums, Calla lilies, Orchids, Dahlias, Daisies, Delphinium, Freesia, Geraniums, Hydrangeas, Iris, Sunflower, Viburnum, Zinnias.
SUMMER SHAPES & DESIGN
To give the feel and style of summer to the wedding cake you can create butterflies, birds, flowers and other symbols of the sunlit season and ornate the wedding cake with them. You can also go for metallic geometrical designs, ombre effect, watercolor style, edible hand paint, on the wedding cake to give it a zany summery look. Embellish your wedding cake with beautiful hues to embrace the sun-soaked summer. One thing that should be kept in mind is that such wedding cake ideas will surely increase the wedding cake cost, so ask your baker to bake it on the budget.
SUMMER FRUITS
Fruits wedding cakes are the substitute for the traditional wedding cakes and an emerging summer wedding cake idea for the upcoming wedding season. Top your layers of cakes with fresh seasonal summer fruits to give your guest a fresh confection. You can ornate your cake with berries, lemons, cherries, plums, ginger, and figs. Brush the wedding cake with the summer fruit glazes to give it a heavenly taste.
In summers you will have access to some of the tastiest fruits, gorgeous colorful flowers, and other summery offers, use them and turn your dream wedding cake into a reality. Hope our summer wedding cake ideas will help you to celebrate your special day with a sweet treat.