MINI-SIZED WEDDING CAKE IDEAS WE COULD JUST EAT UP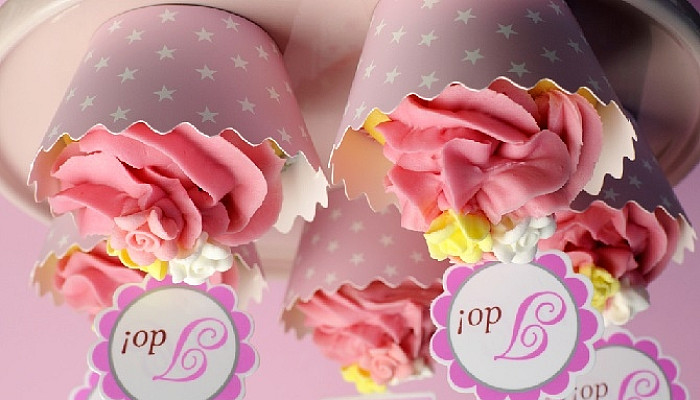 Couples are upping their game in terms of dessert size and its taste. Selecting a wedding cake can be a bit of puzzle and a tough task for wedding duo. They give much thought to decipher on which type of wedding cake they should select for their THE-DAY. You don't need a cake as big as the ocean to make a serious impact. Mini-sized wedding cakes in all their forms can make a sizeable of an impression as classic super-sized wedding cakes. These lilliputian desserts will leave your guests in wow and they will remember them more than those super-sized wedding cakes.
If you're fidgety about the idea of ordering and serving more cake than you and your guests can eat - Go through our, "mini-sized wedding cake ideas we could just eat up" to select the perfect mini-sized cake for your wedding.
MINI-SIZED QUOTE / VERSE WEDDING CAKES
Turn your nude cakes into a mouth-watering mini wedding sign. Inscribe your best-loved quote or verse on the mini-sized wedding cakes. Think out of the box by making signage on mini-sized wedding cakes with different colors and admirable calligraphy. These new out of the box mini-sized quote/verse wedding cakes will complement your wedding and mark an impression on the wedding guests.
MINI-SIZED HAND PAINTED WEDDING CAKES
These mini-sized hand painted wedding cakes are for brides and grooms those who are looking beyond classic three-tiered wedding cakes to wow their guests. Go for Metallic color palettes as well as pastel color palettes to ornate the mini-sized wedding cake. You can pick from more options to go along with your wedding color scheme. Mix and match colors to give a stunning effect on the mini-sized hand painted wedding cakes.
MINI-SIZED STAINED GLASS WEDDING CAKES
A stygian matte mini-sized stained glass wedding cake gives an opulent touch to the wedding. Adorn the basic cake with gem-toned fondant and gold latticework to give a bejeweled-effect. Aww-Struck your guest with this stained beauty. Mini-sized stained glass wedding cakes work for nearly any time of the year. Your guests will get a mouthwatering taste in an unexpected way with these jeweled matte beauties.
MINI-SIZED VINTAGE WEDDING CAKES
There's nothing quite like a mini-sized vintage wedding cake. Give a bit of vintage charm to the base cake with elegant gold and floral crest. Keep your guests happy at your wedding reception with these toothsome vintage wedding cakes. Metallic Floral fondant decorations will all it take to bring these mini-sized vintage wedding cakes to life. Different Toppings and add-ins are a welcome addition to these mini-sized vintage wedding cakes.
MINI-SIZED FLORAL WALLPAPER WEDDING CAKES
These extravagantly and excessively ornate mini-sized floral wallpaper wedding cakes are a must try for the wedding. With a hand-painted base and edible fondant flowers, this floral fiesta is perfect for small cozy affairs. If you're throwing a coastal themed wedding these mini-sized floral wallpaper wedding cakes are immediately appealing for the wedding guests. Imagine how beautiful these would look with the coastal theme.
MINI-SIZED SUCCULENT WEDDING CAKES
Swap out standard wedding cakes with these desert beauties and surprise your wedding guests. Mini-sized succulent wedding cakes are a perfect fit for a cozy winter wedding. These mini cakes look almost too perfect to eat. They are a surefire way to keep wedding guests happy throughout the wedding ceremony. Atop the cake with some fresh fruits and enjoy the freshness of these mini-sized succulent wedding cakes.
MINI-SIZED OMBRE WEDDING CAKES
Want to make sure your dessert is even more of a crowd pleaser consider these mini-sized ombre wedding cakes. The soft fading effect looks oh-so-lovely on wedding cakes. Shades from light to dark look dreamy and romantic. Adorn this dainty dessert with edible floral accessories or human miniatures to give a magnificent look to the cake. These mini-sized ombre wedding cakes are for color-loving couples.
We have broken down everything you need to know about mini-sized wedding cakes and these mini cakes are fit for any seasonal wedding. To create a completely unique dessert for a wedding focus on our,"mini-sized wedding cake ideas we could just eat up". The choices are endless and will certainly keep your guests talking about these lilliputian desserts well after the wedding. Send your wedding guests home with their sweet tooth satisfied.