FALL WEDDING CAKES TRENDS 2018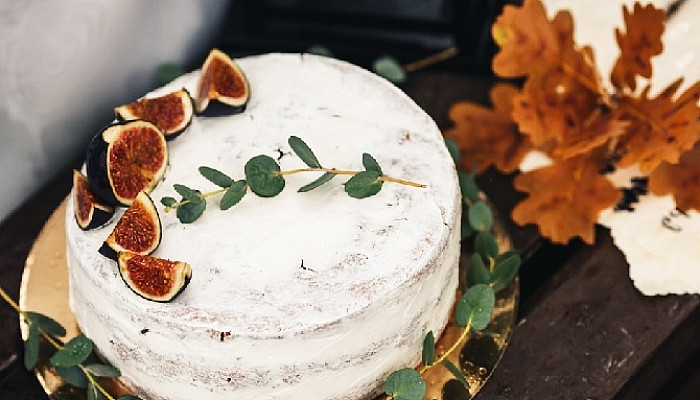 Your big day is deserving of a festive swoon-worthy wedding cake. Finding a swoon-worthy fall wedding cake that is fashionably elegant and sophisticated is surprisingly simple. While old nude rustic cake is the typical choice for the couples for their fall wedding, but a little color, earthy texture, and metallics are the real fall wedding cake trends 2018, for this fall wedding season. For fall wedding shades of copper, burgundy, are a good idea for the wedding cakes. You can enhance the beauty and taste of the cake by adding seasonal flowers and fill your cake layers with toothsome flavors associated with the season like apple, pumpkin or salted caramel. Cake adorned with autumnal designs are a treat for your guests.
Fall is undoubtedly the favorite division of the year! There are so many gorgeous and glorious things about this division. The wedding cake itself is an exceptional ritual, symbolizing the harmonious onset of the new marriage. Pick a wedding cake from our swoon-worthy fall wedding cakes that are inspired by the fall wedding season and we assure you that it will be admired and appreciated by the wedding guests.
GOLDEN DIVA
Ostentatiously display this Golden Diva wedding cake in your fall wedding. Gold color and black detailing is the combo fall wedding cake trend 2018 this fall wedding season. Golden color adds a touch of opulence to the wedding cake and when paired with black detailing it becomes swoon-worthy. Red berries and roses give a dainty look to the cake. This swoon-worthy Golden Diva fall wedding cake brings metallic hues together with floral décor to create an aesthetically decorative pattern.
PANTONE PALLATE
Pantone color theme is the perfect concept for fall weddings cakes, which is characterized by the expression of love in accordance with nature, and at the same time relaxing. Pantone, that pink lavender is a fall wedding cake trend 2018. Wonderful Color that pairs perfectly with Pantone Palette wedding cake is mint green, blue, peach, plum, and light grey that are again wedding cake color trends for 2018. The Pantone Palette swoon-worthy wedding cake adds a touch of elegance to the ceremony.
FRUITY VIBE
The rustic fall colors and addition of fruits & seeds makes for a picture-perfect impeccable woodland finish. The best thing about this fruit fall wedding cake is the combination of textures and fruits. Your guest will just adore the rough icing finish on the Fruity Vibe wedding cake. These swoon-worthy fruit wedding cakes are mouth watering and their rustic shades make the cake look utterly to die for. The fruity vibe is one of the fall wedding cake trend 2018.
FLORAL FIESTA
The mixture of light-and-dark sades and edible handmade floral decoration is an uncustomary fall wedding cake trend 2018 that definitely pays off. Pops of flowers on the floral fiesta wedding cake make for a pretty fall season dessert. Perfect for a closely acquainted wedding, this floral fiesta looks like a real crowd-pleaser. Delight your guests with the edible buttercream rosettes on the cake. The combination of edible flowers and light & dark dripped icing make this Floral Fiesta wedding cake simply irresistible.
AUTUMNAL ARCHETYPAL
Jazz up a nude cake with the season's bright & striking leaves and flowers. Your guest will adorn this palatable foliage wedding cake. The luscious season foliage makes for the perfect finishing touches. This beautifully quirky Autumnal Archetypal wedding cake gets a thumbs up this fall wedding season for its arty archetypal. The rusty shimmering sparkle on the leaves is right on fall wedding cake trend 2018, plus this adds an injection of glint, glisten and glimmer to the wedding.
BLACK DEVIL
Black is the new obsession. Black layers are a white canvas for metallics, chalkboard writing, hand details, and geometric ornamentation. It may surprise you but a Black wedding cake is a bang on fall wedding cake trend 2018. The dramatic look of the Black Devil wedding cake makes a real statement. The black cake stands out amongst the nude. Fans of glamorous black shade will fall completely in love with this black wedding cake. Couples who want a chingly stylish wedding cake need to consider this swoon-worthy Black Devil wedding cake.
With such an extraordinary division of the year like fall ahead of us, we're pretty sure that you're bound to be getting enthusiastic for crafting some startling and mouth-watering fall wedding cakes, we hope that we sufficed the desire for your enthusiasm with our Swoon-worthy fall wedding cakes.