Wedding Fashion Trends For the Year 2018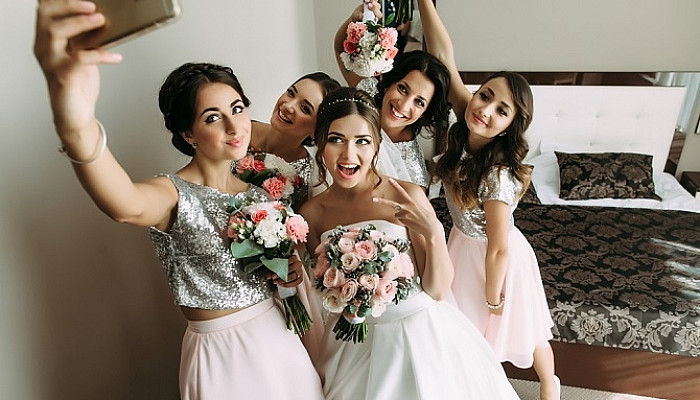 Are you one of those 40% of couples who got engaged between November and February? If yes, then congratulations, it is now time to start booking a venue and vendors, gathering your wedding party and registry, and deciding the designs for invitation cards. Moreover, this is just a fraction of the details that need to be determined by your big day. There is also the wedding dress and the headpiece or the veil and perhaps a wedding cape or a lace capelet. In case you are already tired and need some guidance, or want to ensure you do something unique for the special day, then we have compiled some of the biggest wedding fashion trends to expect this year. So, find out what you'll get to see this coming wedding season:
Skin-baring Styles
If you are having your eyes on backless wedding dresses for the time when you walk down the aisle, then you are not alone. It has been noticed that searches for a wedding dress with the keywords "nude", "sexy" or "backless" have almost doubled over the last year.
Colorful Dresses
Conventional white wedding dresses will always be a top pick, but brides these days are also opting for more colorful alternatives such as yellow, rose, red, pink and purple, which have experienced a jump in online searches since last year. As a matter of fact, black bridal dresses are also becoming popular with 20% growth year on year.
Modest Silhouettes
On the flip side, modest silhouettes are a growing trend, as more brides are searching for dresses with high necks or long sleeves, resulting in a combined 45% spike in searches compared to last year.
Statement Veils
Conventional veils are recently getting a stylish revamp with statement details, from tiny blooms and fringe to glittery embellishments or metallic stars. A whopping 212% jump on product views of more dramatic veils has been observed within the last year.
Headpieces and Hair Clips
The recent popularity of hair accessories on runway shows and red carpets has perhaps inspired brides-to-be. A rise by 39% has been noticed for the sales of headpieces and hair clips since 2017. Moreover, 1920s inspired feathered bridal products are on the rise with 24% more items available as compared to last year.
Bridal Capes
This particular accessory can add a dose of drama to your attire not just on the runway, but down the aisle, too. This is proved by the fact that searches for bridal capes have increased by 44% this year.
Embroidered Details
Dior and Gucci's runway collections have also inspired the wedding market. Embroidered bridal wear has gained 40% more product views in the year 2017. Bold stars and bright blooms are some of the preferences for future brides.
Wrapping Up:
So whether you just got engaged or are already deep in the struggle of wedding planning, you are undoubtedly in the middle of one of the most exciting times of your life. Hope these latest wedding fashion trends provide you enough help to make your big day special as well as memorable.