Best Pantsuits for Mothers of The Bride and Groom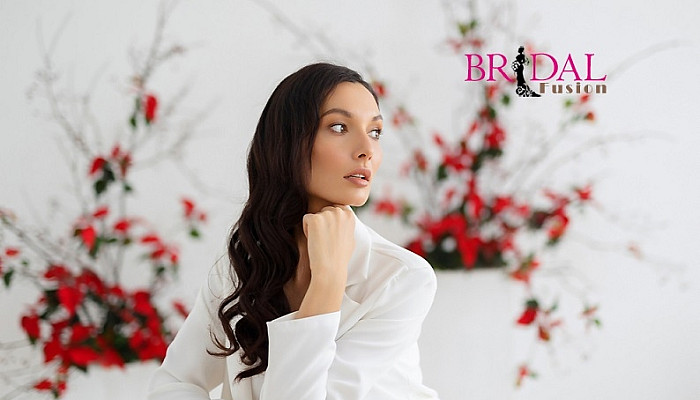 It's your child's big day! As you watch or carry your daughter down the aisle, dance at the reception, and welcome visitors all day or all night, this day needs a lot of effort and patience. This simply means that you require mobility as well as comfort. A trouser suit is a fantastic choice for a wedding as it provides all these elements plus a welcome addition of style and sophistication.
Modern outfits for modern mums!
In recent years, these outfits have become more modern and sophisticated, so you can choose a timeless and elegant design. Looking at these photos will make you proud for years to come, not just because of the happy couple but also because you looked great. Prepare for the big day by checking out the best wedding wear pantsuits for mothers of the bride and groom.
These mothers of the bride and the groom's costumes exude elegance and style while flattering your curves. Depending on the season and theme, try a nude or soft pink two-piece with lace detailing or embellishment. For cooler temperatures, don't miss a dark trouser suit with a distinctive lapel or details with sequins. Mother of the bride and groom suits don't have to look dated to feel elegant.
Fabrics like silk or satin tie in elegance and sophistication without detracting from the shine of the newlyweds. Make sure you understand the wedding theme before deciding on color – a garden or outdoor venue will call for softer colors, while an indoor event will allow you to explore darker shades such as navy or gray.
Here are some of the best wedding wear pantsuits for mothers of the bride and groom!
Most classic: Reformation Kinsale Set
A classic option can never go wrong, and this crepe satin suit is proof of that. Featuring double-breasted button detailing and a flared leg, this look is nothing short of elegant and timeless. It has a longer silhouette and is made of lightweight polyester for a comfortable fit. Even better, the jacket has pockets, so you won't even need a clutch on the big day if you're wearing light. Wear this set to both formal and casual weddings with your best heels.
Long Sleeve Wedding Dresses
This stunningly elegant trouser suit features the most luxurious silk material. The blazer has a tailored collar, and the trousers are cropped to slim and elongate the silhouette. Because the pants have pockets, you can skip the clutch if necessary. It's also available in various irresistible colors., including black, hazel blue, dark green, peacock blue, and avocado green. We know what you're thinking - we'd be hard-pressed to choose!
Best for minimalists: Theory Ribbed-Waist Blazer in Admiral Crepe
This Theory suit is a good place to start if you're looking for a minimalist pantsuit. With a ribbed knit at the waist, strong shoulders, and scalloped placket, it's sleek, simple, and sophisticated - just the way we like it. It's made from the brand's Admiral Crepe fabric, which is woven with triacetate from sustainable sources. It has a fitted silhouette and is available in black and white. This is an excellent ensemble for both formal and informal weddings.
Best for an oversized look: River Island Ruched Sleeve Blazer
The oversized suit is a trendy look that keeps coming back into fashion, and we love this pink option. Ruched sleeves offer a whimsical twist, while scalloped lapels and a single-button placket keep things classic. The fitted trousers are sold separately but have a wide fit to elongate your silhouette. It's made of 100% polyester and has a breathable and comfortable fit that's ideal for summer weddings. Pair it with a trendy clutch and heels for a polished look.
Best for a Spring Wedding: Mango Fitted Suit Blazer
We are head over heels for this beautiful lavender shade. With a classic structured cut, this pantsuit is soft and romantic, perfect for spring weddings. It is made of viscose, polyester, and elastane for excellent breathability and comfort. The trousers are sold separately and feature a straight silhouette cut at the ankle for a trendy and effortless style. Wear it with simple jewelry and heels for a clean look.
Best for an all-white wedding: Theory Cropped Blazer in Admiral Crepe
If it is planning to be an all-white wedding, go for this super chic number. This cropped jacket and matching pantsuit are ultra-chic and sophisticated, perfect for a modern affair. We absolutely adore extra-wide cropped trousers that add extra movement to your overall silhouette. Made from the brand's sustainably sourced triacetate fabric, it has a lightweight, quick-drying feel that's perfect for summer weddings. Style it with pumps for a classic look.
Most Feminine: Azazi Mauro's jumpsuit
This delicate chiffon set is airy, feminine, and elegant. Available in over 50 colors, we envision this light, fresh look for a seaside or garden wedding. It has a floor-length silhouette that can be easily adjusted to any height for the best fit. We also love how the lace and bead detailing on the blouse neckline and chiffon wrap cuffs add a whimsical twist. Keep in mind that the wrap is sold separately, and you can accessorize it with heels and simple dangle earrings for the perfect look.
Best for a winter wedding: Bella Freud Saint James Patch-Pocket Satin Jacket
For an ultra-polished look that's perfect for a winter wedding, opt for this emerald green satin pantsuit. Its distinctive seams, patch pockets, and button detailing give it a sophisticated and timeless feel. It is made from 100% viscose and has a satin lining for a soft and smooth feel. We also love how floor-length dresses, midi dresses, and modern jumpsuits are stylish options to wear on your daughter's or son's big day. A timeless pantsuit is also a striking choice for the mother of the bride.
Conclusion
Easy to wear and simple in design, pantsuits are the perfect polished ensemble for any type of wedding. As a result, the fit is the most important factor to consider when selecting the best wedding wear pantsuits for mothers of the bride and groom that look not only good but also feel good. You should wisely decide whether you want a silhouette that is structured, elegant, and architectural or you want a cut that's a little more relaxed and casual.
Once you know what you want, details such as trims, fabrics, and colors come into play. Black and navy pantsuits with crystal-lined blazers and slacks that are pearl-embellished will be effortlessly gorgeous for the black tie dress code if you're attending a fancy wedding. Suits in pastel colors and light fabrics, such as linen and cotton, are a particularly suitable choice for a relaxed summer wedding. Visit Womenwire.com for more fashion and beauty advice!