A Guide To The Symbolic Meaning of Various Wedding Flowers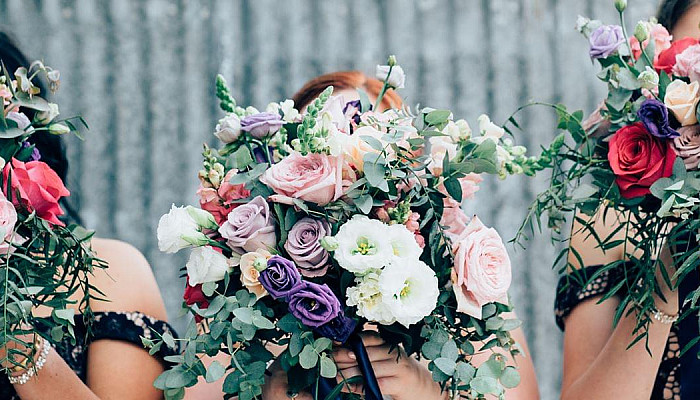 What would weddings be without fresh wedding flowers? Wedding flowers bring love and warmth to the entire wedding celebration and are a good way to enhance the beauty of the occasion. Choosing the perfect wedding flowers for your D-day can be a difficult task. Learning about the meaning of each bloom can really make your decision easier. For instance, did you know that stephanotis means "marital happiness" and magnolia signifies "love of nature"? The flowers create an ultra-romantic language for lovers. Do you wish to fill your wedding flowers with symbolism? Here's a guide for you to the most famous wedding flowers.
Anemone
Anemone flowers which are moderately priced represent "expectation," which appears apt for an event that represents a future together. Other interpretations of this pretty flower include protection against evil and good luck. These are unscented, particularly in season during the spring and are ideal for bouquets and arrangements.
Daffodil
The springy, bright daffodil symbolizes kind regards and happiness. If you are tying the knot during Spring know that these are inexpensive when in season.
Carnation
Colorful carnations are the ones which are extremely misunderstood and underrated. Each color signifies something different. Red represents love, pink indicates boldness, and white symbolizes talent. These are also inexpensive and are in season all year-round.
Baby's Breath
Baby's breath signifies innocence! As of lates, these flowers are majorly back in style. Baby's breath is fairly inexpensive and in season all year-round.
Cornflower
Cornflowers symbolize friendship and prosperity - two things everyone hopes to follow after their D-day. These are mostly linked with a beautiful blue shade but are available in pink and white as well.
Calla Lily
Softly scented calla lilies signify "splendid beauty," and are perfect as well as in season for spring and summer weddings. After all, it's a tropical flower that originated in Africa.
Dahlia
A symbol of forever commitment and bond, the dahlia is a pretty perfect flower for weddings. The bold and bushy flower is charming for summer or early fall weddings.
Daisy
Daisies imply to "share one's feelings,"! And so, just go ahead and arrange them beautifully around the altar for your special day.
Lily
Apt for royalty, the lily symbolizes majesty, honor, and truth. The scented flower is ideal for summer weddings.
Freesia
Freesias have a fresh, fruity aroma and, just like baby's breath, symbolize "innocence." While these are perfect for bouquets, the sweet aroma of these might interfere with your dinner menu, and so better not to use them as centerpieces.
Zinnia
Inexpensive zinnias represent lasting affection, daily remembrance as well as "thoughts of friends." In case you need bouquets for your lovely bridesmaids, Zinnia might be your flower.
Lilac
Lilacs represent "Love's first emotions." Isn't it quite romantic? Local lilacs are primarily available in the spring, while imported French ones are available all year-round.
Sunflower
Sunflowers indicate loyalty and adoration. The reason is that the head of the sunflower is considered to follow the sun as it moves across the sky. Both the color and as well the symbolism makes them ideal for a rustic summer wedding.
Tulip
The forever popular tulip represents love and passion. These are absolutely perfect for the most romantic and special day of your life. These can be found in a multitude of colors, but particularly in pastel shades.
Chrysanthemum
Truth, wealth and abundance are a few words that can be linked with the affordable chrysanthemum.
Lily of the Valley
Known as a traditional marriage flower, Lily of the valley carry a fresh, happy scent which is perfect as they precisely symbolize happiness.
Gardenia
Beautiful gardenias symbolize purity and joy - two things which are strongly associated with weddings. Also, the aroma of the gardenia is intoxicating.
This guide will help you to decide which message connect with you the most. Your florist can also prove to be an amazing resource for this. So, happy picking your beautiful wedding flowers