Trending Hairdos: Most Popular Hairstyles For Brides in 2019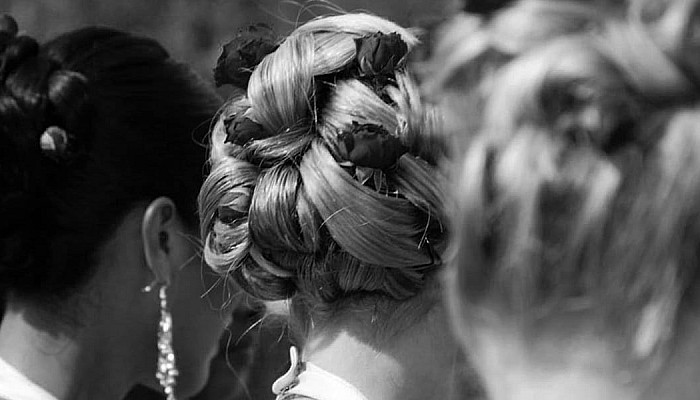 With each passing year, wedding hairstyles also change just like wedding decor. Do you wonder what's going to be the next big trend in tresses? According to wedding hair and makeup artist, Claire Balest " Wedding hairstyles in 2019 will be all about texture, texture, texture," In 2019, bridal hair is moving farther away from a heavily sprayed look and fixed curls and trending more towards cool girl styles. So, here we share with you the most popular wedding hairstyles in 2019. Check it out…
Classic, Chic Buns
Chic bun hairstyle is making a comeback this year. This hairstyle has minimal volume and allows your dress and makeup to do the talking. If you wish to try it with your tresses, it is crucial to use smoothing products before hairspray in order to avoid making your hair look hard and crunchy. A major plus point of this minimalist look is that it allows brides to be more adventurous with their attire and other aspects of their wedding style.
Tousled, Soft Waves
Brides these days are going for more effortless looks as if they have just woken up. Waves were quite in trend in 2018 and are continuing to stay in trend for 2019 as well. With this hairstyle, it doesn't look like the bride spent much time in getting ready and the softness looks beautiful in the photographs. If you are looking forward to replicating the look, then let the curls set throughout the morning so that the style lasts the whole day. In case, your hair doesn't hold curls well, then having hair extensions is recommended to give it more grip. Moreover, add a unique touch to this simple and effortless look by accessorizing the look. Hair accessories give the hair more dimension and look beautiful in the photographs.
Messy Updos
Thanks to Meghan Markle, brides these days are loving the perfectly messy look! A lot more simple styles will be seen in 2019 such as very textured ponytails and messy buns. If you are planning to wear this royal look, first make sure that your stylist cuts your hair with the same look in mind. In case, the loose pieces around your face get too long, they won't be able to wear well through the entire evening. In order to add volume and texture, spraying it at the roots of your hair and through the mid-lengths is also recommended.
Cool Girl Braids
Bridal braids are a way to add cool-girl style to your bridal look. Moreover, the look is continuing to grow more and more popular rapidly. So, whether you prefer romantic, modern or boho chic, discovering your own style of braid can really elevate a simple look.
Loose Chignons with Unique Accessories
It is predicted by hairstylists that loose chignons, upgraded with impressive hair accessories is also going to be trending in 2019. A modern alternative to a veil or an impressive addition to one is a great hair accessory. These are the coolest as well as easiest way to elevate any kind of hairstyle. Bows and headbands are other amazing ways to elevate a simple style to something outstanding and wearable.
From Meghan Markle's messy buns to hair done up with impressive accessories, all these are going to be the styles that 2019 brides will be wearing down the aisle. And the good news is that none of these hair-dos will look quite as dated even when your kids will see your album years down the road!