Wedding Bridal Tiaras To Embrace Your Inner Princes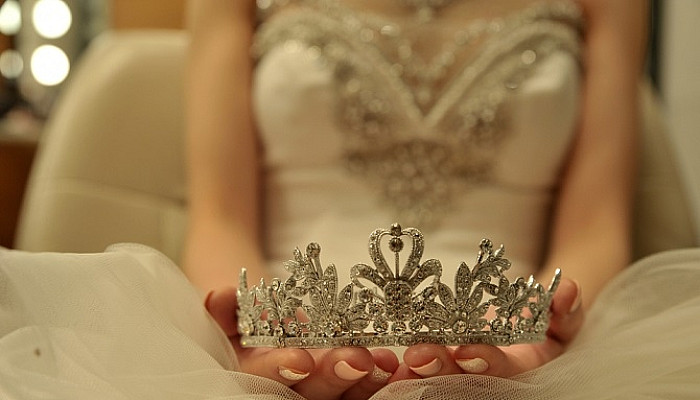 Wedding bridal tiaras are the hottest wedding accessory in the wedding season 2018. Every bride to be dreams of wearing the most gorgeous tiara on her big day. Wedding tiaras look beautiful and eternally elegant on the brides at their wedding. They are modern-day heirlooms for the brides to treasure forever.
BRIDAL TIARA
For the brides to be their wedding is one big occasion when they can feel like a princess wearing a wedding bridal tiara. The sparkling headpiece combined with stunning bridal gown looks simply magnificent on the brides at their The Day. Here are some absolutely marvelous wedding tiaras for all you brides to be, From modern to romantic our bridal tiaras come in dozens of style to please every soon to be a bride.
VINTAGE WEDDING BRIDAL TIARA
Vintage wedding bridal tiara offers a quintessential allure fit for the brides. This vintage-inspired design is embellished with rhinestone that radiates brilliance. This stunning piece will definitely add an opulent touch in the bridal look. You will feel like a true princess on your wedding day when it will sparkle as soon as the light will hit on it. The slight curve of the tiara will give you a great fit. This work of art is simply breathtaking. Vintage wedding tiaras are ideal for a vintage themed wedding.
GOLD FLORAL WEDDING BRIDAL TIARA
The golden headpiece will simply awe-struck your wedding guests. Light frosted gold leaves feature a botanical sophistication. Swarovski transparent crystals delicately frame the wedding ornamental band for a floral-inspired look. It is beautifully detailed and is perfect for a royal wedding. The intricate details make this piece a must to choose for the wedding day. It is perfect for a fall wedding.
FULL WEDDING CROWN
Feel like a true princess with the studded full wedding crown. The whimsical design offers classic elegance. The wedding guest will talk about the stunning beauty years after the wedding. Full wedding crown looks absolutely glamorous with a full-length crystal white bridal gown with a long trail. The glittery head-piece is all you need to complete the royal look on the wedding day. Full wedding crowns are for those brides who are looking an alternative to simple tiaras.
FLORAL BRIDAL TIARA
Floral wedding tiara is ornated with charming carnations, elegant roses, and peppy peonies. It is perfect for a summer wedding. The green foliage with vibrant colored hues is giving a balanced look. Your wedding guest will love the amalgamation of elegant roses and playful peonies together in the same floral arrangement. This floral beauty is a gorgeous contrast against the white knee-length wedding dress. Add fun to your beach wedding with these cute little floral bridal tiaras.
SWAROVSKI AND PEARL BRIDAL TIARA
This stunning headpiece will add a magical touch to your wedding. Pearls and Swarovski is giving the tiara an extortionate look. Impress your wedding guest with this timeless beauty and make your day special and memorable. This minimalist inspired design is made to wear for any themed wedding. Swarovski and pearl bridal tiara is perfect for a rustic wedding.
GOLDEN LEAF BRIDAL TIARA
Golden leaf bridal tiara is perfect for a woodland themed wedding. The unique clay color of the metal leaves gives the tiara an unusual look. This dainty beauty is for the brides who are looking for urbanity and simpleness. Simple yet elegant headpiece will surely make your guest talk about the tiara even after the wedding. The Swarovski is making this work of art a statement piece.
SNOWFLAKE CRYSTAL BRIDAL TIARA
Snowflake crystal bridal tiara is perfect for a frosty winter wedding. The classic styling and regal elegance of this frosty beauty make it an heirloom accessory. It has an amazing sparkle factor which will make a bold impact on the wedding day. The tiara is embellished with simulated diamond to give it a royal look. Be ready to look like a winter princess with this beautiful headpiece. Snowflake tiara is for those brides who are going for a fairytale themed wedding.
Every bride is a princess to her groom and our bridal tiaras add a charm in their bridal look. Hope our bridal tiaras will make you're the day worth remembering.