Pick The Perfect Bridal Lingerie For A Big Day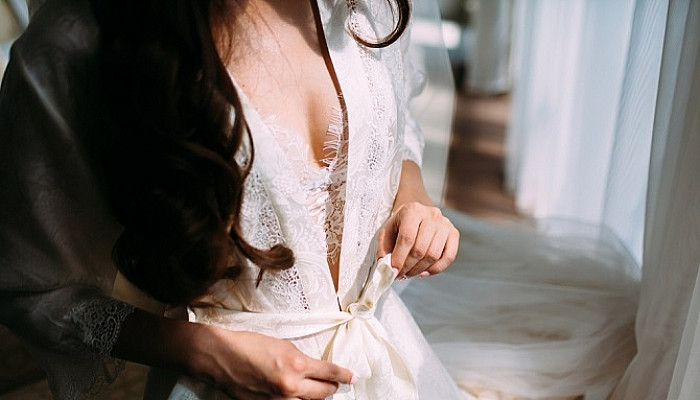 Without a perfect support, a bride can't feel the beauty of the prettiest attire of her life, which only a perfect bra can fulfill. Have you ever thought of picking the perfect bra that will support your bursts and offer comfort all event long? If not yet, we have extended our helping hand to let you understand the type of bra that will work well under your wedding dress. In this article, you would be revealed to the perfect bra types for brides to skip the comfort that most of the bras offer.
Perfect Bridal Lingerie To Pick
As wedding dress designers are putting a lot of efforts in making the bridal lingerie work for the bride under the dress, we would like to mention some pretty bridal bras that will offer support and comfort all day long. So read on to get revealed to the perfect type that will enhance the beauty of a wedding dress on a big day.
Push-Up Bra
If you are not well-versed with this type, we would tell you how you can distinguish it from others. It is a padded type can be distinguished from the push-up type, by considering if the padding is done at the under each breast to lift them or is done outside the center so as to push the breast inwards. This type is perfect for those brides who want to enhance their chest by wearing this under her wedding dress. A bride who is wearing sweetheart wedding dress could pick this up.
Plunge Bra
The Plunge Bras are designed in such a way that that the cups are at a distance from each other and joined low by a thin centerpiece. You can also find U-Plunge bras where a U-shape is formed in the center. This is the ideal bra for outfits which have deeper necklines.
Balconette Bra
The next bra is the balconette bra or the balcony bra. You can get a better appearance for your breast with the help of these this bra. Though it might look like a full cup bra, it provides less coverage.
Lace Bra
Don't we women love our frills and lace? Be it a lacy top with frills or a dress made of lace; we all have that one favorite lace outfit, don't we? If you like us are a lace lover then we are sure that by now you would definitely be owning at least one pair of lacy bra! Among all the different types of bra, this is definitely on top of every woman's list of the favorite bra.
Wrapping Up
As of now, you are revealed to the perfect bras that will support you throughout your big day, so what are you waiting for. Pick your favorite one and support and flaunt your blossoms. Do share your thoughts with us.