Lovely Wedding Gifts for the Mother of the Groom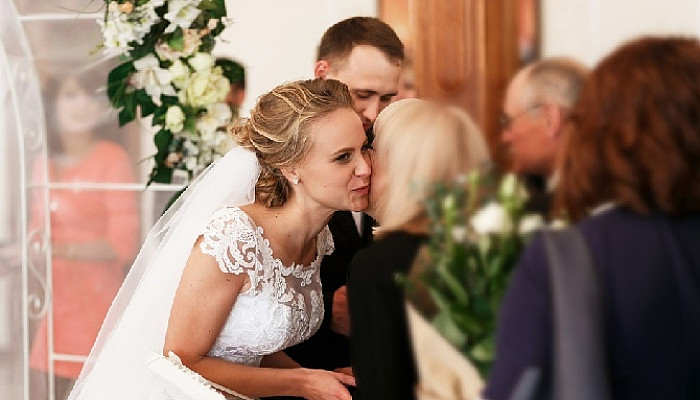 Wedding gifts are not limited to the bride and the groom. There are many people, including your guests, who deserve a wedding gift as a token of love and the mother of the groom is one of them.
She is the one who has raised her son with all her heart and love. She guided him in the right direction, scolded him for wrongdoings, and broke her heart to fulfill his dreams. She is a mother and she needs to be acknowledged for her kind love and support.
A thank you gift for the mother of the groom from the bride side is not only a tradition but a practice that strengthens the bond they both share with each other.
Hence, if you are a bride-to-be who is about to get married but is yet to buy the wedding gift for your future mother-in-law, let us help. Be with us in this article and get to know about some amazing gifting ideas you can try.
Here's a quick guide:
An Engraved Jewelry
Gifting jewelry to someone symbolizes love. If you gift a jewelry to someone close to you, it strengthens the love-bond between the two of you. If you want to establish the same between you and your mother-in-law, gift her a jewelry piece, maybe an elegant bracelet or a pendant. To add a personal touch, engrave it with a sweet note making her feel special. How about "Thank you for raising the man of my dreams"? She would admire it for sure.
Customized Fragrance Kit
Ladies love smelling nice and so as your mother-in-law would be. You can gift her a nice collection of perfumes helping her flaunt her own potion of fragrances. Plus this gift will remind her of your love everytime she wears it. So, just go for it!
Something Creative
If you love doing DIYing and your creative mind just can't stop thinking out of the box, go for something quirky. How about customized cushions or vases? You can gift her a set of cushions printed with some milestone dates she had in our life. From the date of her marriage to the date of his son's wedding, you can show it all in the form of a timeline on the cushions. This will be a unique yet amazing idea that she would love to flaunt.
Mom's Day Out
Planning wedding has never been an easy task, not just for the brides and the grooms but for their parents as well. As a bride and groom, you two get a chance to relax and enjoy your new life on your honeymoon but your mom won't get that. She would be dealing with post-wedding chores and hardly get some time to sit and relax. So, as a caring daughter-in-law, you can gift her something as special as a day out package wherein she can sit and relax with her friends. Moreover, you can gift her a customized Mom's Day out sweatshirt or dress that she can flaunt proudly. This would be an amazing idea that you need to think for once.
She's A Star Tray
A customized wooden tray imprinted with a cute message; You are a Star, Best Mummy, My Supermom etc, would be a unique gifting idea for the mother of the groom. She would appreciate your efforts and will absolutely love being served breakfast on this gorgeous wooden engraved tray, especially from the father of the groom.
The Takeaway
Wedding gifts are a great way to express your love and respect for the concerned person and if it's your mother-in-law, things become more special. Amid by the excitement of pre and post wedding functions, brides generally ignore their mother-in-laws and regret later. Hence, if you do not want to become one of those, start planning about the wedding gift that you will be giving to your mother-in-law and start the new chapter of your life on a happy note. Your wedding gift would bring a smile to her face and its positive impact will reflect on your marital life.
So, these were a few wedding gift ideas that you can think about. Hope this works for you. In case, you have any query, drop us a comment and we will revert at the earliest.