DIY Wedding Gift Ideas for Guests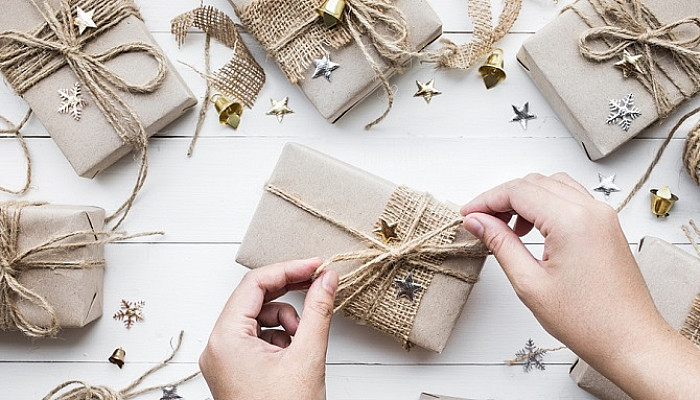 Are you planning a small budget wedding? If yes, here's something that can help you save a small fortune on your big celebration day. How about going for a DIY wedding souvenir to woo your guests. In this article, we will learn all about DIY wedding gifts you can actually try. Ideas are many that you can think of when planning a DIY wedding gifting but the best two of them are covered in the content of this article.
Be with us in this article and learn how to make cute and adorable Wine Cork Keychains and Stacked mini wedding cake. Let' get started with DIY wedding gifts for your big celebration day.
Wine Cork Keychains
How about gifting a wine cork keychain to your guests on the wedding day? Keychains are always in demand and when it comes to trying some DIYing techniques, keychains are the best. Here's a quick guide you can use to make lots of wine cork keychains as a wedding souvenir.
What You'll Need
Lots of Wine Corks
Screw Eyes
Key Chain Rings
Labels
And a creative mind
How to Do
Get some wine corks first. You can get them from the empty wine bottles that you had on your bridal shower. Once you get as many corks as you want to gift, start looking for the next element i.e. screw eyes. You will be needing lots of screw eyes to make a cute yet adorable wine cork keychain.
Once done, start embedding the screw eyes into the wine cork with the help of screwdriver or a driller. Try making it as clean as you can because your guests are going to receive this as a wedding souvenir.
Once all the screw eyes are embedded properly into the wine corks, get started with the next step i.e. inserting the keychain rings into the screw eyes. At the end of this step, you will have lots of cute keychains with wine corks. To make them blow the trumpet of your wedding day forever, get them labeled with your wedding date.
A Stacked Wedding Cake Cookie
Is there anything more adorable than a mini wedding cake? No, there won't be. If you are addicted to sweets and deserts, let this reflect your wedding souvenir. This DIY tutorial on how to make a mini wedding cake tells you how to woo your wedding guests with this cute little-stacked wedding cake cookie.
What You'll Need
You do not need to be a professional baker to get started with this mini cake recipe. All you need to have is a basic baking knowledge along with basic baking elements. For this recipe, get a non-stick cookie sheet, icing bag with decorating tips, icing coloring (food coloring), and circle cookie cutters. Things like parchment paper, an oven, toothpicks, rolling pin, a mixer, and bowls are also required as baking reaches to the final step.
How to Do
Roll your dough to 1/2″ thick, flatten it and let it chill for some time. Once it's done, start cutting your cookies with the help of circular moulds and keep them on a baking sheet. As you are going to stack the cookies one over the other, make sure you cut them into three different sizes. The ideal sizes you can prefer are 2″, 1.5″ and 1.25″.
Once you are done with one set of cookies, put them into the oven. To get better results, start with the first stack and leave remaining for the next slot. Doing so, you will be able to see whether cookies are coming out perfect or you need to bring some changes to the cookie thickness or baking temperature. Once all cookies are perfectly baked, you can get started with the décor part. Get some icing and get it colored with your favorite color.
The Conclusion
These were a few ideas that you can try gifting on your wedding day. DIYing is in trend these days and if planning a small budget wedding, you should definitely go for it.
Hope this works for you.
Have something to share? Do let us know. Drop your suggestions in the comment box and we will revert at the earliest.