Homemade Gifts for your Attendants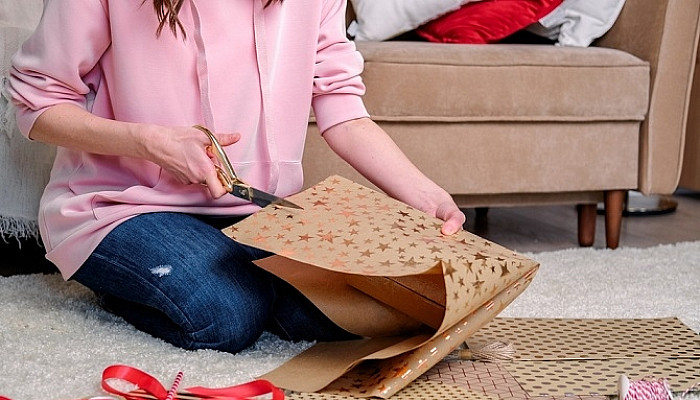 A personalized appreciation to wedding attendants
There is nothing appreciated more than a gift you made yourself. I know that most brides-to-be out there are wondering when they are going to have the time to create a homemade gift. These ideas are quick, easy, and will be much appreciated.
First thing, know your wedding attendants. If your mother has made you add Cousin Bertha from Timbuktu as one of your wedding attendants and you don't know anything about her. Then you had better start inquiring from someone. But, the following handmade thank you gifts would appeal to just about anyone.
Let's start with a thank your gift for the female, and that is stationary. With a little patience,creativity and some good old-fashioned ingenuity, you can create stationary for your attendants using your computer. Microsoft Word has alot of clipart available for just this kind of appreciation gift for your wedding attendants. Should your computer not have this Microsoft Office program there are other inexpensive clipart software programs that would surfice at your local department or office supply store. This is quick, easy, and something you made. Don't forget the benefit…you get to sit down for a little while.
How do you make a homemade thank you gift if I don't know anything about computers you may ask? If you have attendants that like to bake, gift jars filled with ingredients for cookies, brownies and other delicious edibles is a nice appreciation gift for your wedding attendants also. Think of what is used daily and create a homemade thank you basket, bowl, bakedish or even a pan. Combine the smaller thank you gifts within to make it useful to them later. Females use lotions and bath salts and the males would appreciate pocket size carry all tools of any kind and small lazer or flashlights. Use your imagination. Dollar or discount stores are a great source of small inexpensive items.
A appreciation gift for kids would be homemade painted sweatshirts or T-shirts. Put their favorite characters, through a iron on kit, to a shirt and have them show it off. Some text design suggestions would be "I WAS A FLOWERGIRL AND ALL I GOT WAS THIS SWEATSHIRT" with the date of the wedding on it. For boys, a collectible car dressed up with "JUST MARRIED" painted on the trunk strings attached to mini cans. Men attendants can be more difficult to create a homemade thank you gift in the crafting department. Speak with your fiancé to see what may be appropriate. Maybe their favorite saying or their slogan on a shirt or baseball cap. Masculine personalized homemade letterhead stationary may also be appreciated to those in executive or office employment.
Shopping for and buying thank you gifts without that personalized touch for your wedding attendants can be expensive and tiring depending how many there are. If you have the budget to do it and that's what you want, then do it. Brides-to-be can save a lot of money by crafting their own thank you gifts while providing a more personalized approach of appreciation to the wedding attendants.