Registering for Gifts While Living Together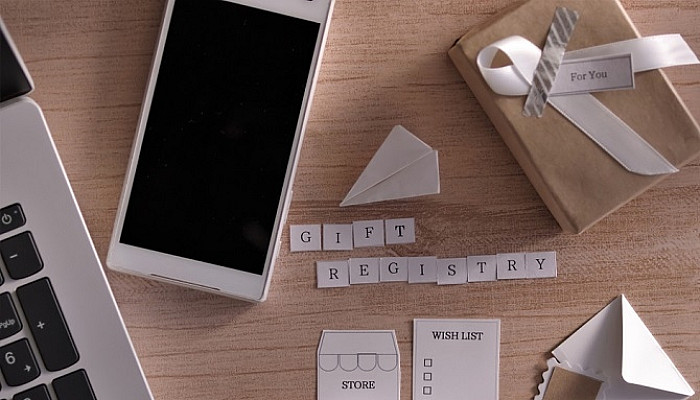 Wedding gifts registry ideas
You live together already, and think you have everything you need for your home. You can't think of anything you need and feel bad about registering for wedding gifts? It's a possibility you're overlooking a lot that you do need or might love as a gift for your wedding. There very well might be mixed and mismatched accessories all throughout your place of living when you consider your overall possesions. What about the items you've had to sacrifice purchasing due to financial budget. There are actually alot of wedding gifts to consider for registering in a wedding gift registry now that you know the commitment is present through the wedding.
In the living room there are many items to get now that you'll be married. A picture frame for your wedding picture, or even better, stores now sell sets frames to make a collage of wedding and engagement pictures for your wall. Think about throw pillows to spruce up your already lived in sofa and love seat, or maybe lamps for your end tables.
On the kitchen side, the potential is endless. How about new tableware and silverware sets? Plateware sets. Glassware sets. How about replacing those old mismatched pots and pans with a new non-stick set that actually have matching covers?
The bedroom could be upgraded with a new bedding ensemble complete with matching curtains and bed skirt. Some scented candles and maybe some picture frames for the dressers. A nice shoe rack or tie and belt holder for him is another idea.
For the bathroom, matching towel sets. Use a color you never thought you would and keep them for company or for when you finally buy your first house. Get a new bath mat, and don't forget the sink accessories for your soap and toothbrushes.
Once taking inventory, your wedding gift list could be endless. You're wedding guests expect you to register in a wedding gift registry. It makes it easier for them to buy you something if you do register. The advantage of a wedding gift registry is the listing of items needed and the listing of wedding gifts purchased so there is less chance for duplication. Also for less chance of returned wedding gifts. For more expensive wedding gifts you can suggest sharing costs. Your wedding guests already know your living arrangements and won't think to criticize you just because you register for a wedding gift registry and yet have lived together. After they see what items you are registering for, your wedding guests will also be reminded of what they needed when they first got married.