Top 3 Qualities of a Wedding Caterer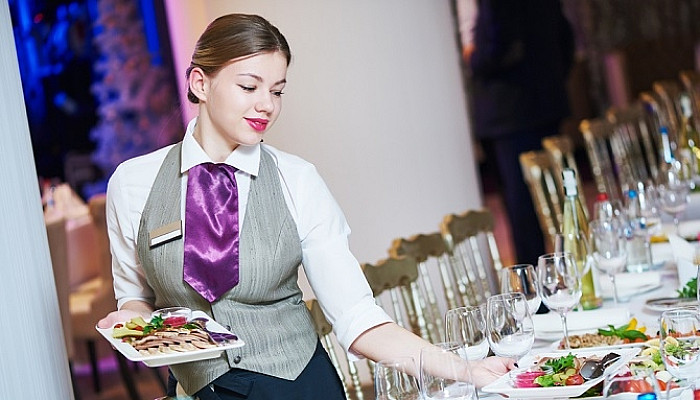 There are a ton of things that make a wedding, an unforgettable event and the wedding food is one of them. Having good food that satisfies hunger and soul together, is as important as having great wedding pictures and magnificent wedding decor. However, there are some couples who tend to struggle a lot while hiring a good wedding caterer.
Let's not deny a fact that hiring a wedding caterer is not easy, but it's neither a rocket science. If you are a bride-to-be or groom-to-be who is about to get married and looking for a good wedding caterer, here we are for help. There are some wedding caterer qualities that can help you choose the right fit for your wedding. In this article, let's unfold this.
Qualities to Look into A Wedding Caterer
Here are top 3 qualities that are often seen in good wedding caterers. Read and know about them to hire the wedding caterer for your big day.
He Must be Easy to Talk and Communicative
Hiring a wedding caterer is not only about ordering and serving good food to your guests. There are a lot of things that a wedding caterer needs to accomplish to get the business and being good in communication is one of them. If the wedding caterer is responding your queries in the most efficacious manner and updating you frequently with the wedding planning details, he is good to get in. And if he's delaying the deadlines and hardly respond to any query, take it as a red flag to step back. It is the responsibility of a wedding caterer to be in touch with the soon-to-be-married couple and keep updated with the changes and food interests of his clients. Make sure, your caterer is offering the same dedication and interest in your wedding.
He Must Know How to Fit Things in Small Wedding Budgets
So what if you do not have a budget for an opulent wedding food, a good wedding caterer would never let you think laid back or ignored. In fact, he will use his experience and creativity to offer many in less. He will help you plan a wedding food list that showcases some luscious foods in your budget. With him, you will see a wide array of delectable dishes shining on the wedding food menu and this all will be offered at a price that you can afford. The best part is, he will make things attractive and without making any losses which ultimately satisfies both the parties. That's the beauty of his profession.
He Must Offer Tastings or a Detailed Discussion of the Food
Letting your customer taste your food is something that can help your business grow and a good wedding caterer always knows this. He always offers tastings to show how great their wedding meals will be. However, there are chances that offering the food samples for tasting and evaluation is out of the caterer context and one should be fine with that. If a wedding caterer is resisting to offer you tastings, he will surely have something else to woo. He may either give you a detailed picture of how his food comes to the dining table or he may send you some samples of his work, in photographs only. Whatever he offers, will surely be enough to grab your attention and help you take a wise decision.
Hope these ideas help you out. Do not forget to share your thoughts with us.