Duties & Responsibilities of the Maid of Honor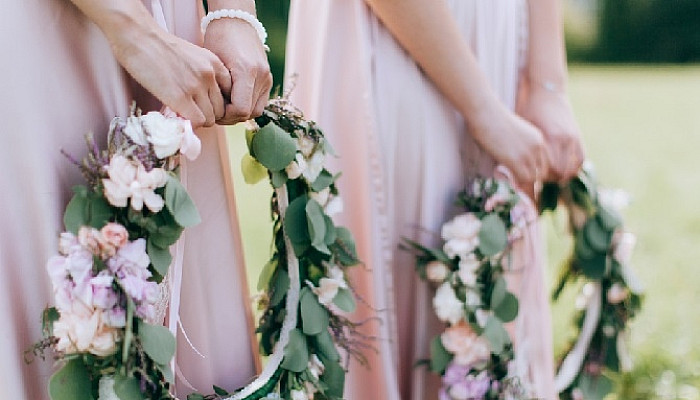 Did your best friend just ask you to become her maid of honor? You're not sure whether you are excited or nervous? If yes then, be with us in this article and get to know about various responsibilities that the maid of honor performs.
Here's a list of duties and responsibilities you should know before it comes to your way.
The maid of honor leads the bridesmaid troupe. If you are asked to become a maid of honor at your best friend's wedding, it would be your job to direct the other maids through their duties. Arranging and confirming that all the bridesmaid's dresses match to each other ads to your job duties. Not only this, to get the dresses altered for the desired fittings and to finalize the jewelry that bridesmaids are going to wear also come your way.
Being the maid of honor, you are supposed to help the bride in her wedding shopping. You will help her shop for the wedding dress, shoes, accessories, and much more. Any suggestions and plans from your side would be appreciated by the bride.
In all the pre-wedding tasks that include throwing the bachelor's party, bridal shower etc, you are going to assist the bride as a leader. Not only this, you will require offering your help in choosing the perfect color for the wedding invitation, the theme, the DJ playlist, the wedding cake and so on.
The maid of honor is the official person who will spread the news about where the bride and groom are registered.
Like the best man, the maid of honor also helps the bride in her honeymoon packaging. She takes charge of her wedding dress after the ceremony and places it in a safe and secure place until she returns.
The most challenging part is to lend an ear. Amid by the wedding excitement, the bride-to-be has a lot to share. She needs someone who can listen to her repeatedly emerging thoughts with due patience. If she chooses you as her maid of honor, get ready to share her thoughts with a smile. You should keep her realizing that you are there to listen and suggest at every point before and during the wedding ceremony. So, just keep listening to her even she seems to dwell on the same subjects.
When it comes to the bridal shower, the maid of honor is supposed to become the host. If it's a couple shower, the maid of honor should co-host the event with the best man.
It is mandatory for you to attend all the pre-wedding and post-wedding parties. If you are planning to avoid any, better drop it as it may hurt the bride. So, if you think you cannot attend all the pre-wedding parties, it would be better to inform the bride in advance so that she can plan accordingly.
As a maid of honor, you are supposed to keep a record of all the gifts (both cash and non-cash gifts) received at various parties and showers. Though, the bride may ask you to keep it safe until she returns from her honeymoon but, you can always offer her to help.
It's your duty to check and confirm that all bridesmaids get to the rehearsal. You may also need to coordinate transportation and lodging, if necessary.
As a team lead, you need to triple check that all bridesmaids get ready and reach the ceremony on time. Along with your hair and makeup, you need to check that all bridesmaids are done with their makeup too. Also, make sure they carry the correct bouquets while standing next to the bride.
One of toughest tasks that maid of honor performs is holding groom's ring. Keep it close yet safe till you are asked to present the wedding ring. You can also wear it on your thumb to keep it safe and intact.
Other responsibilities include holding the bride's bouquet, helping her bustle the train for easy dancing, signing the marriage license, troubleshooting emotional crises, and making her laugh at several times etc.
Wrapping Up
In this article, we have tried to cover most of the responsibilities and duties that are performed by a maid of honor. Hope this works for you.
In case, you have any suggestions, feel free to share with us. We would love to hear from you.