Wedding Basics Ultimate Guide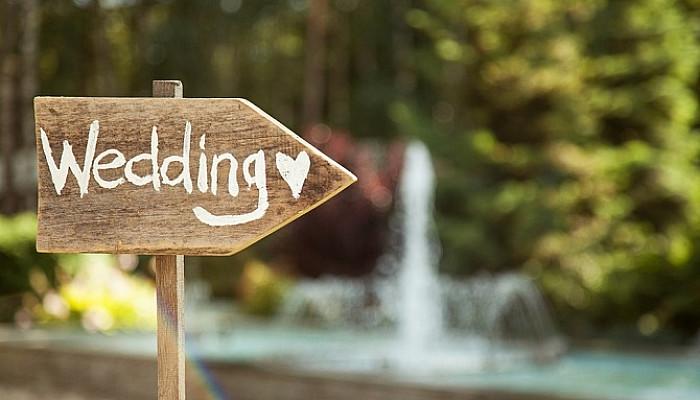 A wedding is a ceremony which celebrates the beginning of a marriage. Wedding traditions and customs vary greatly between cultures, ethnic groups, religions, countries, and social classes. In some countries, cultures and religions, the actual act of marriage begins during the wedding ceremony. In others, the legal act of marriage occurs at the time of signing a marriage license or other legal document, and the wedding is then an opportunity to perform a traditional ceremony and celebrate with friends and family.
Types of Wedding Ceremonies
A double wedding is a single ceremony where two fiancee couples rendezvous for two separate weddings. Typically, a fiancee with a sibling might plan a double wedding with that sibling in said single wedding ceremony.
A destination wedding is any wedding in which the engaged couple and/or a majority of their guests travel to attend the ceremony. Whether this happens for an intimate beach ceremony in the Caribbean, extravagant nuptials in Las Vegas, Nevada or for a simple ceremony in someone's back yard, chances are it qualifies as a destination wedding.
A white wedding is a formal or semi-formal wedding in British, Ireland and American, as well as Commonwealth, traditions.
A military wedding is a ceremony conducted in a military chapel.
An online wedding is a wedding that is either conducted on the internet, or is an event that resembles a standard wedding when two people who wish their avatars, or characters, to be married.
A same-sex wedding is a ceremony in which two people of the same gender are married. This may be an official and legally recognized event, or (in places that to do not allow same-sex marriage) it may simply be an opportunity to make the same pledges and have the same celebration with friends and family as at a traditional wedding.
A civil wedding is a ceremony presided over by a local civil authority, such as an elected or appointed judge, justice of the peace or the mayor of a locallity. Civil wedding ceremonies can use references to God, but no references to a particular religion or denomination. They can be either elaborate or simple. Many civil wedding ceremonies take place in local town or city halls or courthouses in judge's chambers.