How To Find That Perfect Wedding Venue For Your Big Day?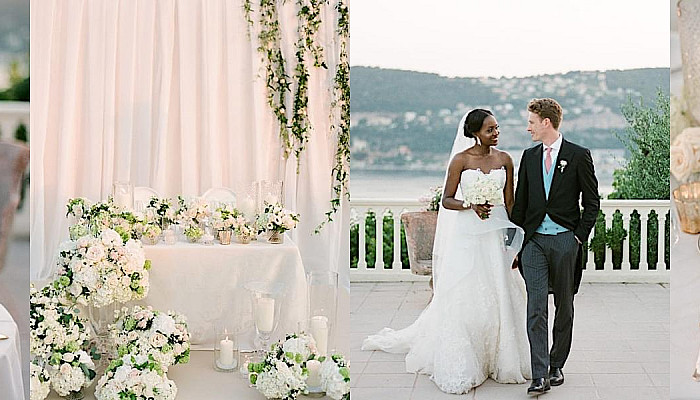 If you are someone who is newly engaged, most your time is probably being spent in finding out that perfect venue for your upcoming wedding. Choosing a wedding venue is one of the biggest decisions you'll make as it is going to influence your budget, vendors, decor and even attire and many other things. Here, we are going to share with you everything that you need to consider before weighing different options. Check it out!
Things To Consider While Selecting Wedding Venue
Privacy
Privacy differs widely by the venue, as per the couple's requirements. In case you are planning for a daytime wedding in a public spot, such as a botanical garden, a park, or beach, then be prepared for strangers to smile, wave and come by to offer you their well-wishes. If this sounds completely fine to you, then go for it. If not, then look out for a lawn on a private estate or golf course.
Note that this isn't just for outdoor weddings. Hotels and banquet halls often hold more than one event at a time. If there'll be other affair going on simultaneously in rooms close to that of yours, you may get to hear noises through the walls. In case this feels bothersome to you, try scheduling your wedding when there won't be another event next door.
A Roomy Fit
It might feel obvious, however, make sure that the room is large enough to accommodate without any hush the number of people on your guest list. The site may look huge when it's empty, but wedding essentials such as tables, chairs, bar, a buffet, the dance floor, the band or DJ setup, —will pack it quickly. Undoubtedly your guests will need some elbow room. Even if you pick an outdoor site, ample space is required on the lawn, in the arboretum or poolside. The best way to analyze the size of a site is to go witness it when another wedding having an equivalent guest list size is all set up. Contrary to this, if you decide that a special site, such as your parents' garden or your favorite bar, is the only place you wish to celebrate, you can always work backward and customize your guest list as per the venue.
Lighting
Light can really make or break the mood and space. If your wedding is during the day time, double-check that your hall has enough number of windows. No one would want to spend 6 hours in a dark room when the sun is shining bright! If it's an evening event, make sure that the room is not too dim or that the lighting can be modulated for the big entrance, dancing, and dinner. If you're going for an outdoor wedding, say, at dusk, will you be able to set up candles if required?
Make a visit to the site at the same time of day that you have selected for your wedding. Even if the space appears quite romantic by candlelight, you may get surprised by the sight of that outdated carpet during the day.
Eating, Drinking and Partying Areas
There should be reasonable places within the venue where your guests can eat, drink, dance and mingle. While standing in the space, try to visualize where each activity would happen. In case the room happens to be too small to part into sections accordingly, you are likely to feel confined. If it possesses an odd configuration, such as shaped like an S, that could also compromise with your party's flow. Also, account the locations of columns or other barriers in the room that might block your guests' views of the dance floor, the cake table, or where speeches will be read.
Plenty of Parking
Make sure the location is near a good parking lot, garage or big, empty street where it is completely legal as well as safe to park.
Plan B
While you might not even wish to think about something unwanted happening to your wedding, you can't decide on a venue without considering an alternative plan should Mother Nature have other ideas. Figure out if there is an indoor space that you can use should the weather turn, or if there is some other option to set up an outdoor tent if your heart is set entirely on an open-air celebration.