Want to look gorgeous and fit on your wedding day? Do you think you can achieve this in just a few weeks? If yes, you are right! You can achieve the desired fitness and shape if work on your target areas only. In this blog, we will learn how to get a slim fit body for the wedding day by choosing an exercise that is made for your wedding dress.
So, let's get started!
For a strapless wedding dress
A strapless wedding dress focuses on your arms and shoulders. These two areas of your body are the most exposed ones when wearing a strapless wedding dress. To look glamorous in such dresses, you will need to target only these two areas of your body. For this, you can try the Swiss Ball Fly workout as it helps you tone your arms and shoulders efficiently and effectively. So get a pair of 5-10 pound dumbbell and position your head on a swiss ball. Keep your knees bent about 90 degrees, spine neutral and butts squeezed to keep your hips lifted. Start the workout by extending your arms in the horizontally and vertically one after the other. Do two to three sets of 15 reps and you are all set to flaunt your arms and shoulders on the D-day.
For a one-shoulder wedding dress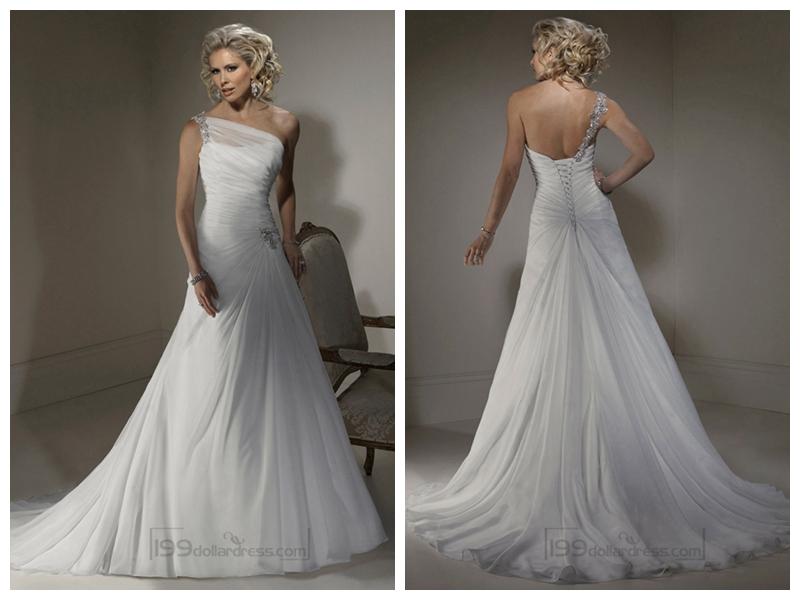 Get involved in the BOSU ball plank up work out to tone your arms for a one-shoulder wedding dress. Position your palms on the soft side of the BOSU ball while transferring the body weight to your feet. Now without losing the balance, bend a bit and transfer the weight from your palms to your knees and then repeat. Keep doing this for 15-minutes and you will see toned arms ready to rock the wedding day.
A but-hugging wedding dress
Want to lift your booty for the wedding day? Get yourself involved in a weighted front squat to target the right area to the see the maximum benefits. Get a pair of 5-10 pounds dumbbell, hold one in both hands, raise your hands up to your shoulder and start doing the front squats. Make sure your thighs are parallel to the ground. Do this for 15 times and you are all set to flaunt your buts.
A backless wedding dress
Want to flaunt your back on the happiest day of your life? Make sure you work on it before showing it off on your d-day. Get involved in bent-over flys to achieve that flawless glow on your back. Get a pair of 5-10 pounds dumbbell, hold it in your hands, stand with your feet hip-width apart, and take a comfortable position to start. let your arms hang straight down and up to make a complete set. To get toned back, you will have to do two to three sets of 15 reps. And that's it.
Final Words
Getting a toned and fit body is not a one day task but it neither requires a whole year. You can always get the desired shape by targetting the right parts of your body. Just look at the dress that you have chosen for the big day and start working on the areas that are going to be highlighted. Try to focus on what you can achieve in a given period of time and you will things gearing up in your favor. Hope these ideas work for you. Do share your thoughts with us.